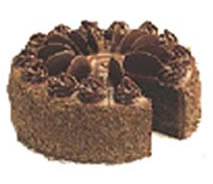 Want to estimate your daily energy needs and expenditure?
This calculator allows you to estimate your daily energy requirements based on your 'basal metabolism rate' (BMR) and the energy you use for activities each day. The BMR is the minimum amount of energy required to support your basic body functions such as keeping your vital organs working and your body at ~37 oC.


Both the BMR and the energy used for other activities depends on many factors such as your fitness level, height, weight and sex - the calculator below only provides a crude estimate of your individual needs. If you are looking for a more detailed analysis please consult a health professional.

This calculator is intended for educational purposes only for a course on chemical thermodynamics and no responsibility is taken for its accuracy.

Press the "calculate" button to work out your BMR and overall requirements and the "reset" button to clear your entries.